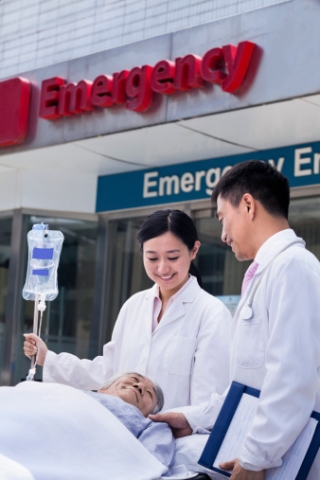 Flushing Hospital's Department of Emergency Medicine is staffed with highly-skilled physicians, nurses, and support staff specially trained in emergency care. The department provides around-the-clock care for all adult and pediatric, medical, surgical and OB/GYN emergencies.
Flushing Hospital's Emergency Department includes a self-contained Pediatric Emergency Division, staffed by highly qualified pediatricians.
Flushing Hospital Medical Centers' Emergency Department is also a NYS Designated Stroke Center within the 911 system.
Flushing Hospital's Emergency Department treats approximately 44,000 patients every year.
Education
In addition, the Department of Emergency Medicine, in cooperation with the Department of Nursing, offers courses in emergency care, including cardiopulmonary resuscitation, advanced cardiac life support and pediatric advanced life support.
For information on these courses, please call the Nursing Education Office at 718-670-5640