Chronic Obstructive Pulmonary Disease (COPD) is a common lung disease that is prevalent in our community. COPD can also be described as chronic bronchitis or emphysema.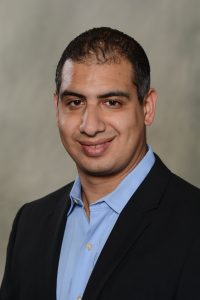 COPD may cause shortness of breath, coughing, sputum production and wheezing. These symptoms result from damage and narrowing of the airways. COPD may also put patients at risk for pneumonia which is an infection of the lung
According to Dr David M. Wisa, Associate Director of Pulmonary Medicine at Flushing Hospital, "The most common cause of COPD is damage to the lung from smoking cigarettes, although not all smokers develop COPD.  The use of indoor wood burning stoves may cause similar lung damage leading to COPD. People who are found to have COPD at a young age may warrant further evaluation for possible predisposing genetic conditions."
COPD can be a serious disease and symptoms may worsen over time without proper evaluation and treatment. The most important treatment methods are ones that patients can do on their own. First, quitting smoking will help reduce symptoms and reduce further damage to the lung. Lung function in all patients decline due to normal aging, in smokers with COPD that decline is significantly accelerated.  Second, patients should receive their flu shot annually and the pneumonia vaccine at the proper time as recommended by their doctor.
Further therapies for COPD can be prescribed by your primary care doctor or a lung specialist called a Pulmonologist who can prescribe medications that can help reduce symptoms and improve lung function.  They may include a variety of inhalers that can be taken daily or when symptoms arise. There are also some oral medications that are indicated in specific situations. Other therapies include home oxygen, an exercise program called rehabilitation and rarely surgery.
If you are having symptoms consistent with COPD see your doctor. If you would like to schedule an appointment with Dr Wusa, or any the Pulmonologists at Flushing Hopsital, please call 718-670-5486.