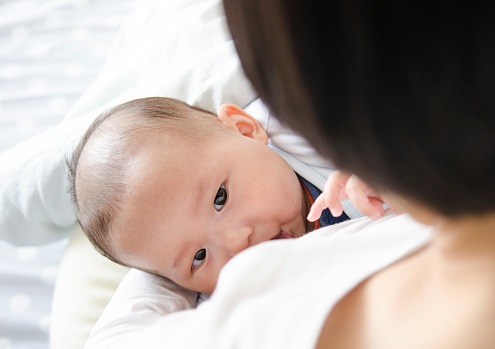 The Healthcare Association of New York State (HANYS)  highlights the many ways its member hospitals and health systems are transforming healthcare with their "Innovation Spotlight" campaign. Flushing Hospital Medical Center (FHMC) is proud to have been highlighted as an "Innovator" in advocating for healthy mothers and newborns.
In 2015, the hospital began a community-based program, Breastfeeding and Beyond: Breastfeeding Education and Nutrition in the Community.  According to HANYS, "FHMC works with partners in the community — including the New York City Public Library and Supplemental Nutrition Program for Women, Infants, and Children — to improve health and promote the well-being of women, newborns, infants, toddlers and children."
"Over the past three years,  Flushing Hospital's exclusive breastfeeding rates increased from 6%  to 30%. More than 375 women with their children and families have been educated both prenatally and after birth. The intent to breastfeed upon admission to the hospital increased from 50% in 2015 to 96% in 2018 and upon discharge from the hospital it rose from 29% in 2015 to 88% in 2018." stated Maria D. Smilios, Director, Nursing-Maternal and Child Services.
Click the link below to read the entire article.